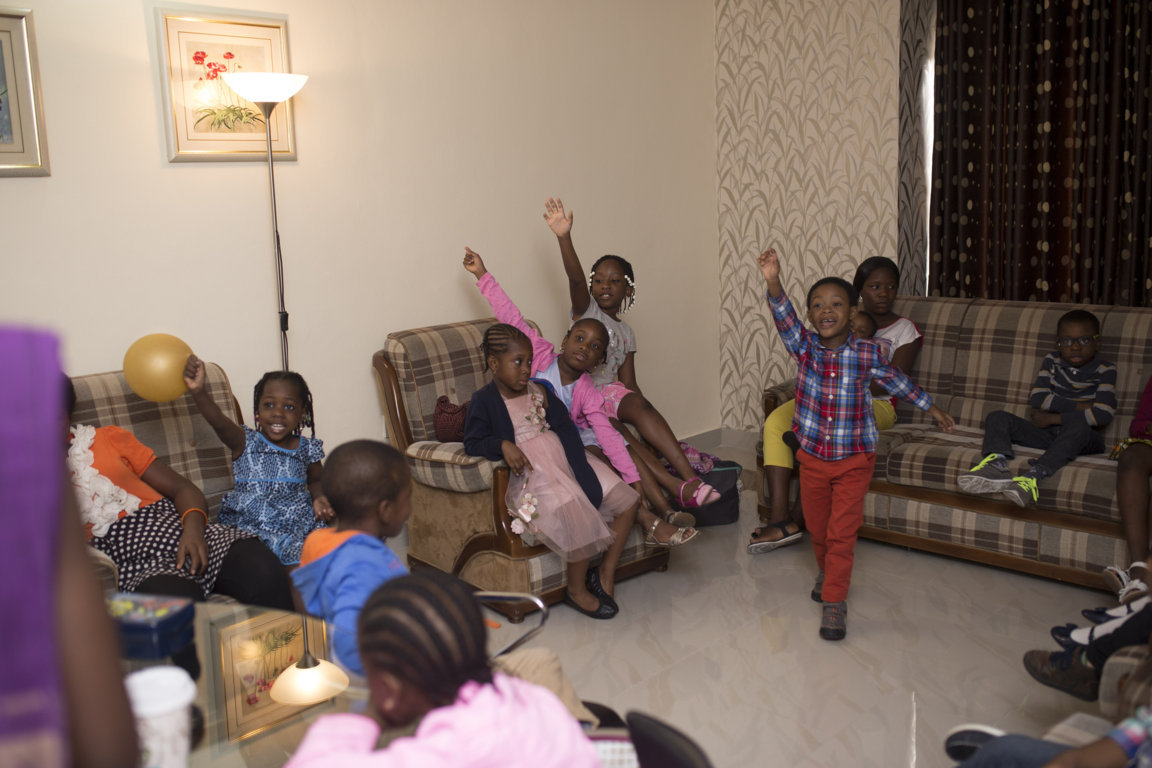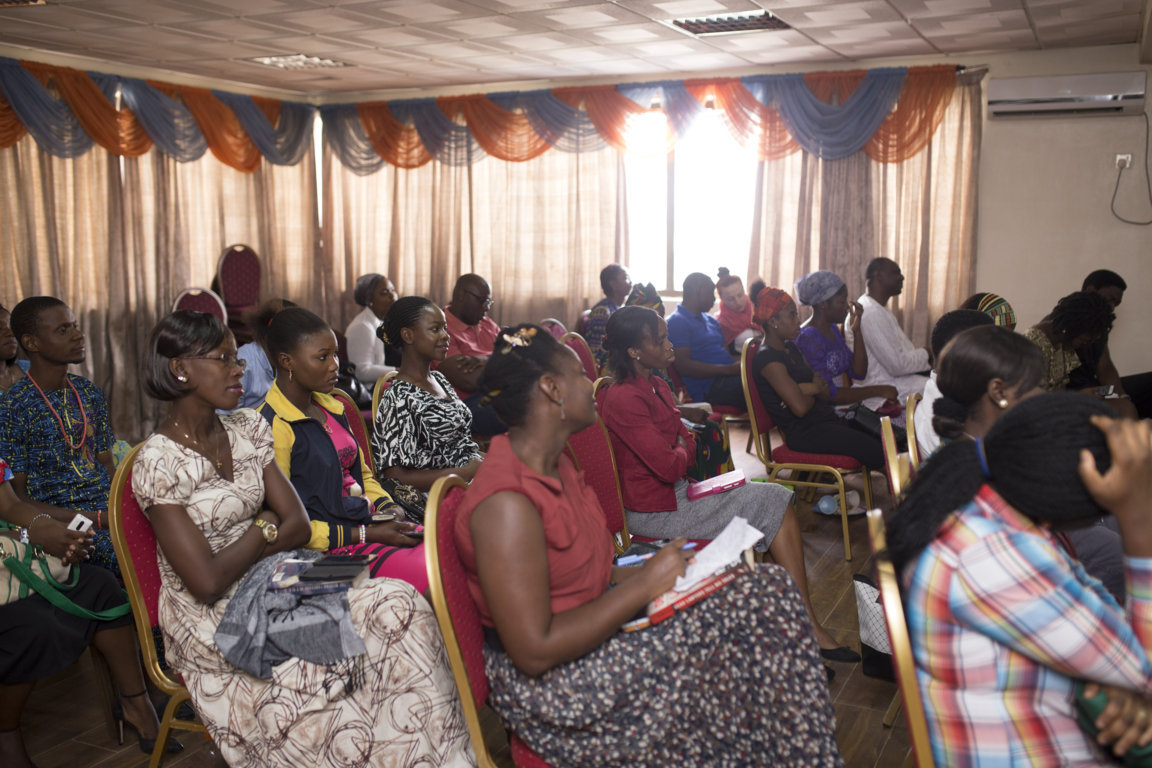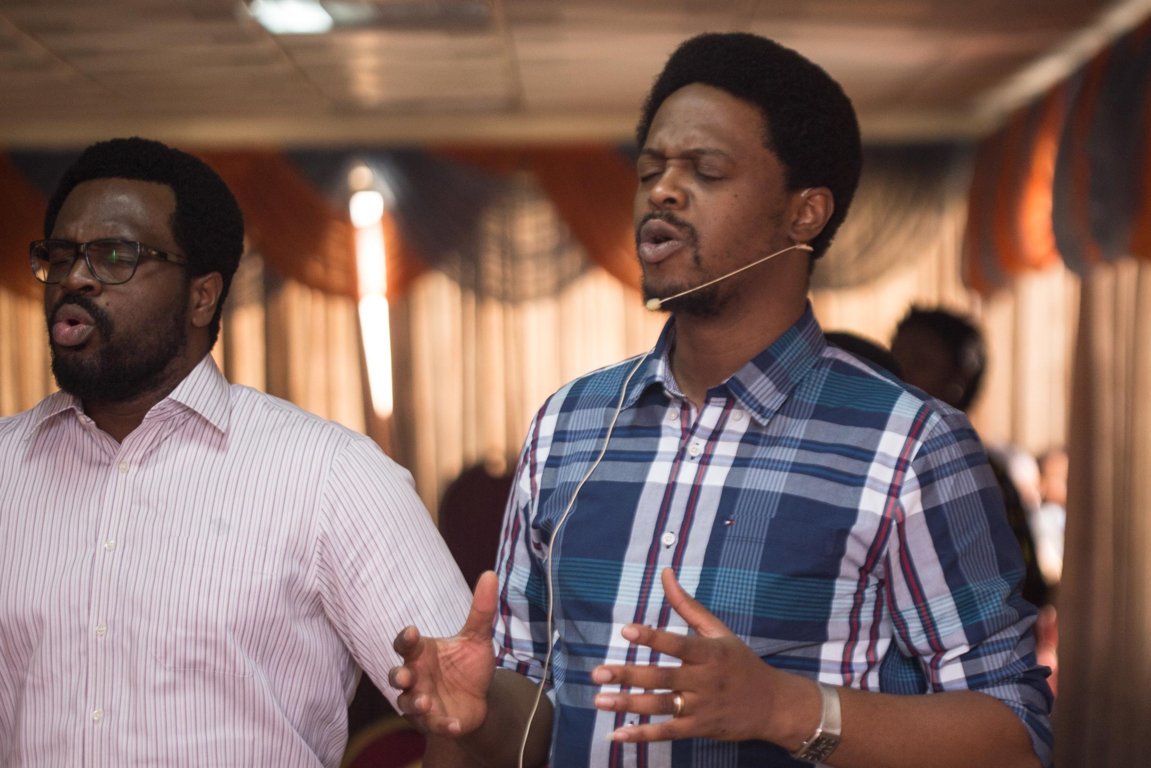 The Renewal of Lagos
Our Story
The story of City Church is borne out of an aching vision to see the city of Lagos renewed through the Gospel. When Femi Osunnuyi and his wife, Tosin, were living in the UK they had both been Christians for some time and were immensely grateful for the Christian heritage that had been faithfully passed down to them. However, after a few years they discovered a Christian world that met their deepest intellectual, moral, spiritual and emotional needs in a way that neither required sticking to old lifeless forms of religion nor reinventing Christianity in a way that broke with 2000 years of faithful, godly witness. What they discovered was a Christianity that was ancient in its truth commitments and contemporary in its application.
Read More
Catalyse & Build
Our Vision & Mission
The church exists for one vision –to be Christ's light to the unbelieving world 1; and is tasked with one mission –to preach the gospel of His kingdom to all the corners of the earth in anticipation of His return 2. Each local expression of this universal body is tasked with contextualising this vision and mission for their time and location in history. For City Church, answering the question "Who we are?" is best expressed in our Vision, Mission and Values.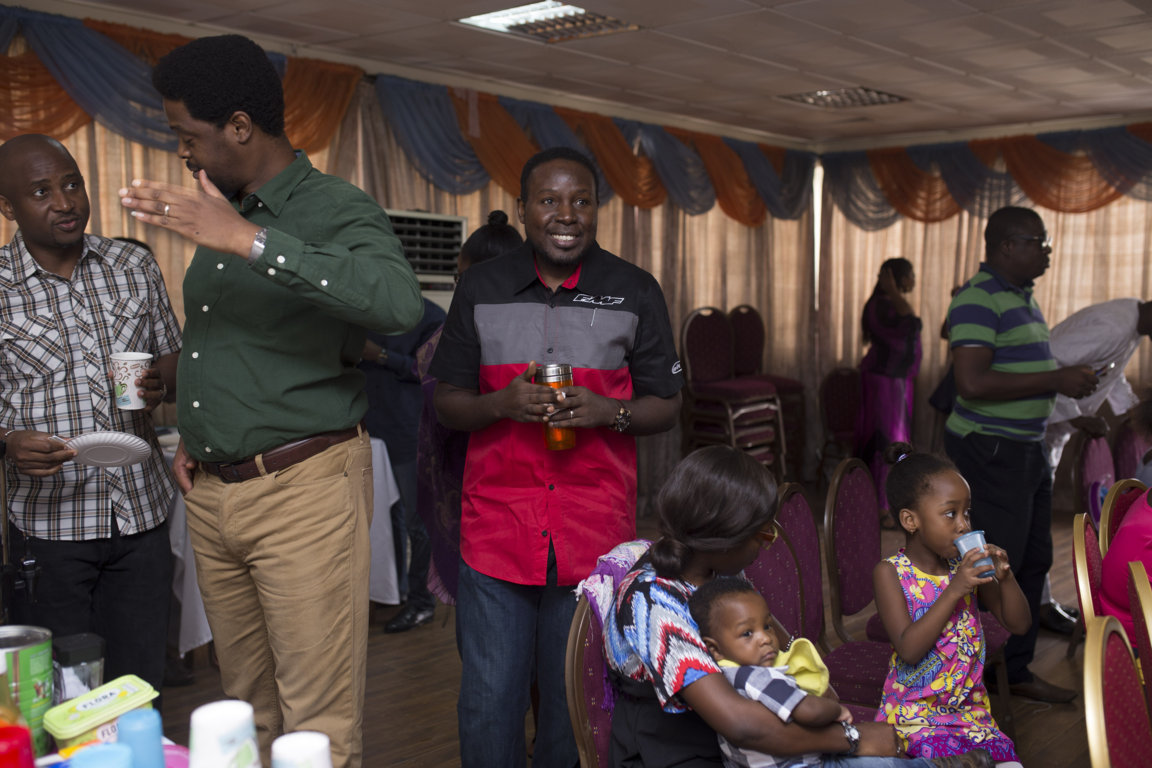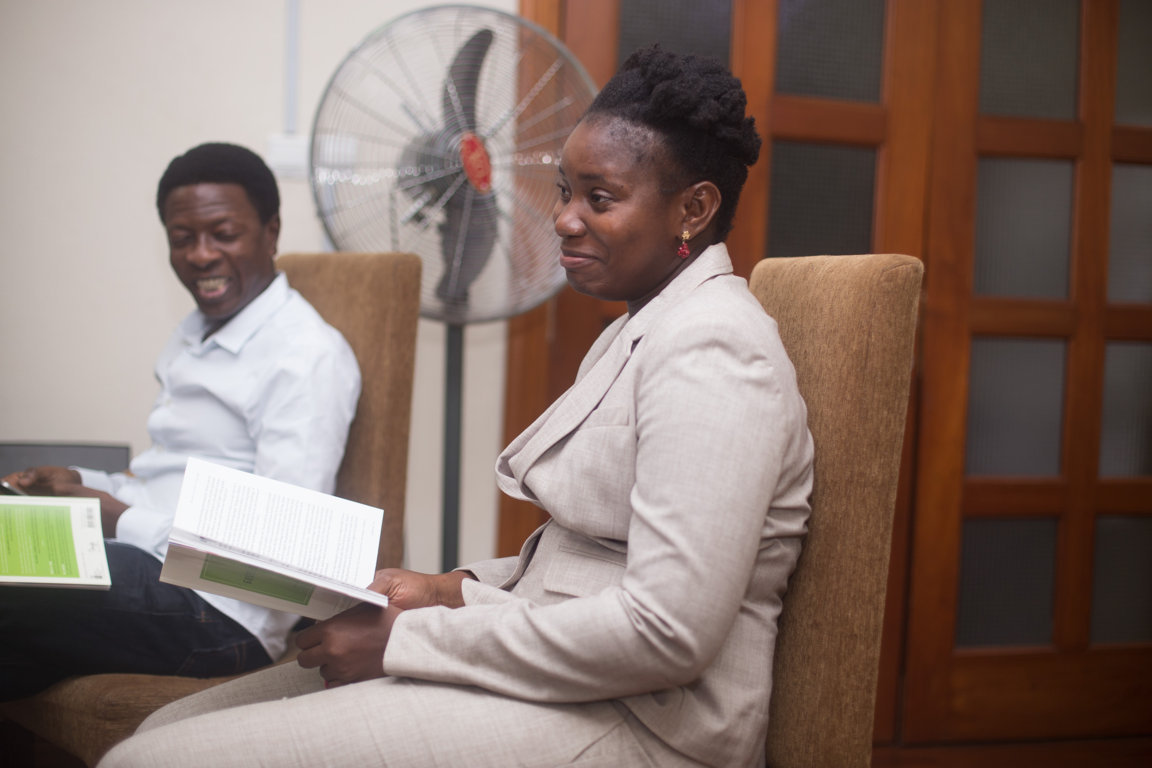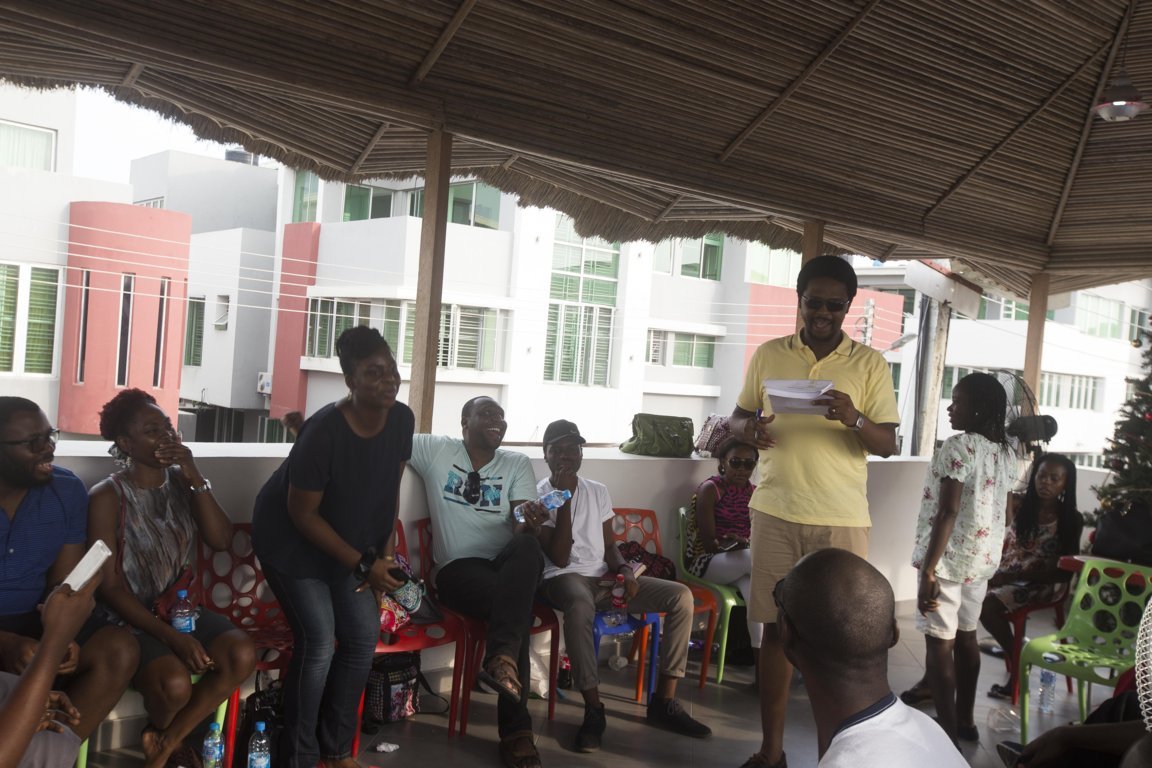 Our Vision is to:
Catalyse a gospel-centered movement that renews the city of Lagos spiritually, socially and culturally
Our Mission is to:
Build a community of worshippers on mission
Our Vision and Mission are rooted in the following three value statements:
Love Jesus | Love People | Love Lagos
Our Values are centred on love. We believe love to be the central Christian ethic 3. Christians worship one God who is a community of three Persons that have loved each other from all eternity 4. Furthermore, the Gospel that makes us Christians is rooted in the overflow of God's love 5. The Old Testament People of God, Israel, were commanded to love God 6, neighbour 7, stranger 8 and resident city 9. As Christians living in the city of Lagos we believe we are called to follow those same commandments in light of the epochal event of Christ's first coming. To do this we have adopted the values to Love Jesus, Love People and Love Lagos. Here's what they mean:
When Jesus was asked what the greatest commandment of the Law given to Israel was, He said it was to love God with our entire being 10. As Christians, we understand Jesus to be the supreme revelation of Israel's God to mankind 11. And therefore, what it means to love God is essentially to love Jesus 12. Practically, this means that City Church will be a community that places an unashamed primacy on Christ-centred worship, preaching/teaching and prayer.
After speaking about the love of God, Jesus proceeded to speak about the love of neighbour as the second great commandment 13. As Christians, we understand this primarily to be a command to live in sacrificial love for members of our church family 14. Hence, what it looks like to love Jesus is to love people 15. Practically, this means that City Church will be a community that emphasises deep communal and generous relationships. This requires crying together, rejoicing together, eating together, studying together, praying together and holding one another accountable.
Finally, we love Lagos. This is because our love for one another is intended to overflow to others outside our church community 16. We follow the example of the gospel where the Father and Son's love for each other overflowed to save sinners, like us, and establish the church 17. Additionally, our love for our city is rooted in the fact that God loves cities 18 simply because He loves people 19. We are called to love the strangers to our church community, because they are God's image-bearers in our wider community. Therefore, in our geographical context, what it means to love people is to love Lagos. Practically, this means City Church will be a community that is concerned with brokenness and passionate about the flourishing of the city of Lagos. This requires contributing both creatively and redemptively to the city of Lagos' development by being fervent about mission and social justice.
1 Matthew 5:14-15, Acts 13:47 | 2 Matthew 24:14, 28:18-20 | 3 1Corinthians 13:1-3, 13 | 4 1John 4:8b | 5 John 3:16 | 6 Deuteronomy 6:5 | 7 Leviticus 19:18 | 8 Leviticus 19:33-34, Deuteronomy 10:18-19 | 9 Jeremiah 29:11 | 10 Matthew 22:36-38 | 11 John 14:9, Hebrews 1:3 | 12 John 14:15, 21:15-17 | 13 Matthew 22:39 | 14 John 13:35, 15:12, 1John 3:16-18 | 15 1 John 4:20 | 16 Galatians 6:10, 1 Thessalonians 5:15 | 17 John 15:9-10 | 18 Psalms 122:6, Jeremiah 29:7 | 19 Jonah 4:11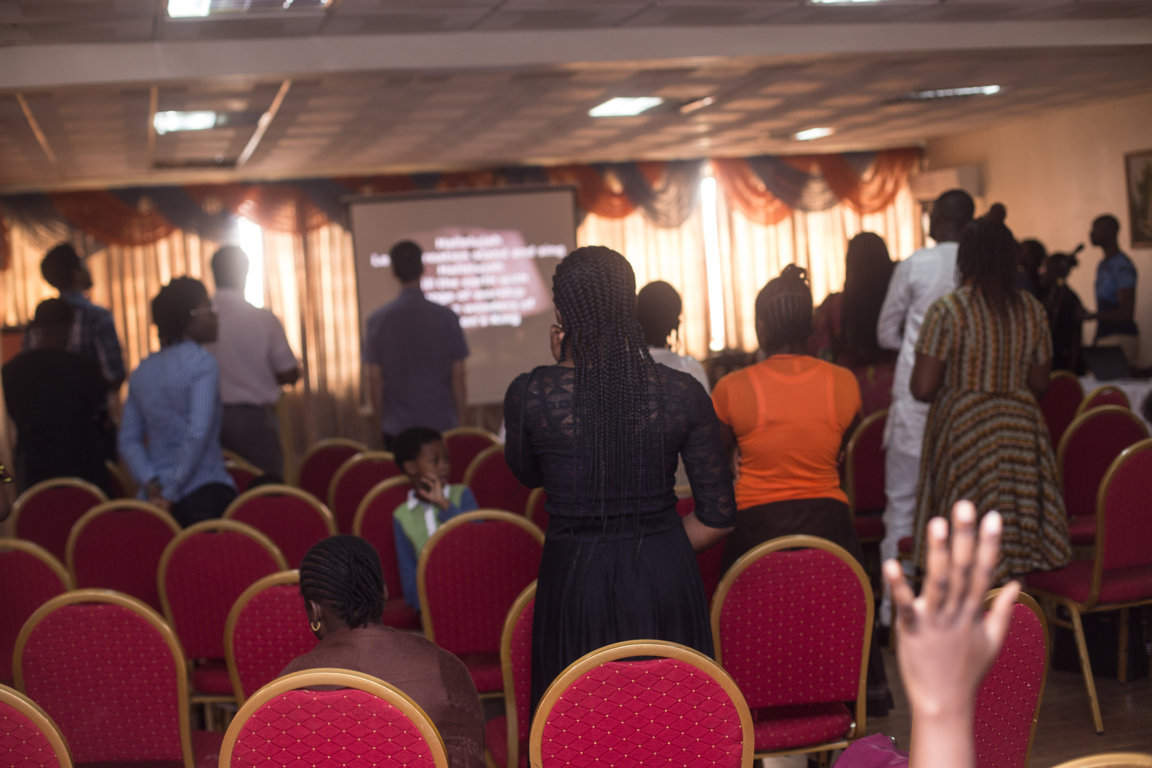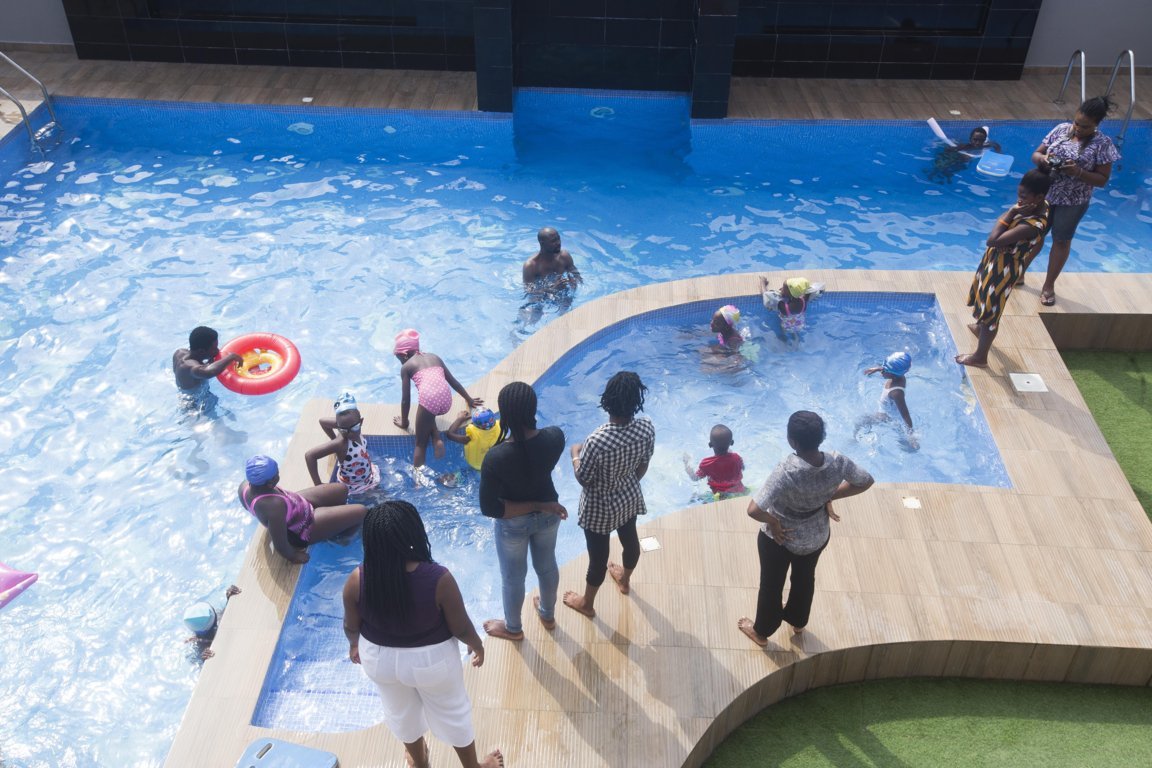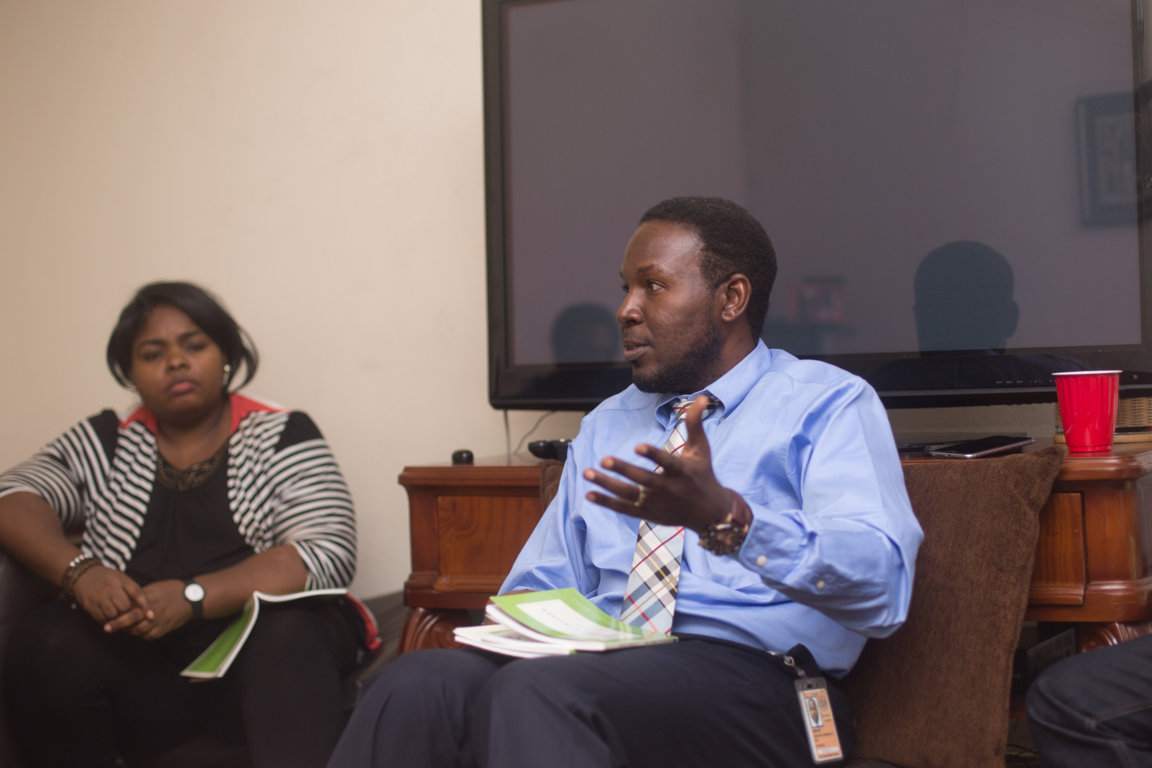 Building A Culture
Our Emphases
Our Emphases highlight the underlying themes through which Our Values to Love Jesus, Love People and Love Lagos find expression. The five themes are: Worship, Learning, Community, Mission and Justice.
These themes are crucial in building the unique culture of City Church in line with our theological commitments. What undergirds all these however, is our gospel-centric DNA. It is the Gospel that makes us worship acceptably, causes hunger for biblical learning, births deep community, propels us out on mission and inspires us to do justice.
Tenets of our Faith
What City Church Believes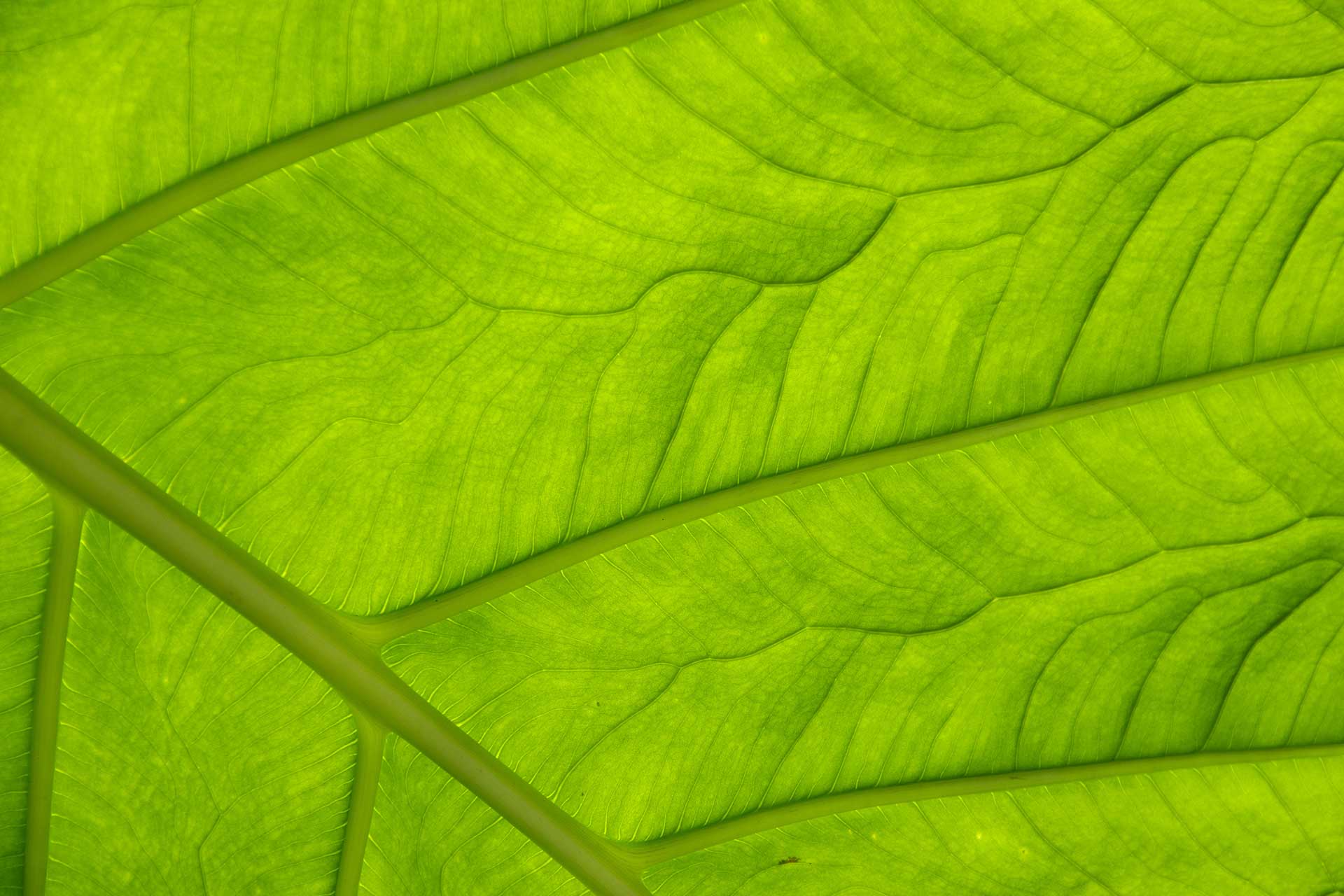 There is one true and living God who eternally exists in three persons: The Father, The Son and The Holy Spirit.
God has revealed himself generally in the created order, especially in the Scriptures – the sixty six books of the Old and New Testaments – and supremely in the person of his incarnate Son, Jesus Christ.
God created all things for His glory including men and women who were created in his image.
In a treacherous attempt to usurp the place of God, man fell into sin through Satan's temptation resulting in his alienation from God.
God alone is the architect and finisher of our salvation.
Only through trusting in the good news of the death and resurrection of Jesus Christ can we receive the forgiveness of our sins and reconciliation with God.
The Holy Spirit gives new life to believers, baptises them into union with Christ, renews them to live holy lives, gifts them to serve the church and seals them until Christ's return.
The universal church consists only of all who have trusted the Lord Jesus Christ for their eternal salvation and have therefore been baptised by his Spirit.
The consequences of rejecting God and never believing in the gracious salvation Christ offers is eternal, conscious punishment in hell and banishment from the presence of God forever.
The reward for persevering faith in Jesus Christ is eternal blessedness and joyous existence in the new heavens and new earth in the presence of God and Christ forever.
An extended summary of most of our beliefs can be found here.
When the Apostle Paul planted churches he generally followed a certain pattern that resulted in establishing leaders in the church he called 'elders'. After initiating a regular gathering of Christians, over time he would identify, train and appoint certain men to exercise overall leadership over the church. We intend on following this pattern. Along with the lead pastor, City Church currently has a team of three we trust will become elders in the not-too-distant future.
The Leadership Team is led by Femi Osunnuyi and includes:
Francis Chigbo
Yemi Osinubi
Lead Pastor
Femi Osunnuyi
Until his final semester at the University of Lagos, Femi's life was defined by self-absorption, fits of uncontrolled anger, godless ambition, willful manipulation of people and a host of other things he is not proud of. What was worse was his demonstrable ability to be "all things to all people" in a way that masked who he truly was on the inside. Following a youth and young adult camp organized by an itinerant minister in conjunction with his then home church, Femi consciously and consistently began walking with the Lord Jesus. Following on from the most important decision he's ever taken, his life still filled with ups and downs, has never quite been the same again. He is amazed at how the grace of God through the Gospel of Jesus Christ in the power of the Holy Spirit can significantly transform as a bad person as himself.
Femi holds a Bachelor of Science (BSc.) degree in Electrical Electronics Engineering from the University of Lagos, Nigeria. He also obtained Master of Science (MSc.) and Doctor of Philosophy (PhD.) degrees from the University of Manchester, United Kingdom. It was during his time of studies in the UK that Femi started, co-led and served as the primary teacher of an independent, inter-denominational Bible Study mainly reaching postgraduate Nigerian students in Manchester. It was also in Manchester that he had a radical change in his theology and was captured by a vision to see a Gospel-centred revival in the city of Lagos, by starting Gospel-centred urban churches. Since then Femi has been vetted by and is a member of Acts29, Orchard Group and Redeemer City to City global church planting networks.
Femi has been married to Tosin, his lovely wife and most significant partner, since 2010. They have two boys: Tofunmi and Timilehin.
Femi's prayer for City Church is to see the realisation of a loving community of men, women and children radically transformed by the Gospel of Jesus Christ lived out passionately in seeking the spiritual, social and cultural renewal of the City of Lagos.
Leader
Francis Chigbo
Francis has been married to his lovely wife Nkechi since 2011 and they have been blessed with a daughter, Joanna who is 2 and a son Daniel, who was born in 2016.
A structural engineer for the past 10 years, Francis enjoys designing various forms of structures and providing solutions to structural problems.
Although he grew up in a Christian family, Francis became a Christian in 2008 while studying for his Master's degree at the University of Manchester, United Kingdom. He was very blessed to encounter a group of Christian friends who challenged his old life and prejudices with the Gospel. Since then Francis has developed his worldview rooted in and based on this same Gospel. Following his relocation back to Nigeria in 2013, he joined a Reformed Baptist church in Lagos where he served as a Bible Study teacher. He has since joined the planting efforts of City Church.
Francis has a passion for teaching the bible and listening to both old and modern hymns.
Francis sees a dearth of the gospel in Lagos and Nigeria generally. He hopes God will establish City Church as Gospel Community that brings visible transformation to the lives of many Lagosians through the good news of Jesus' death and resurrection.
Leader
Yemi Osinubi
Yemi's early life had been defined by a drifting, uncaring but angst-filled existence until the prayers and unrelenting witness of the gospel of Christ of a faithful mother brought him meaning, purpose, belonging, along with love, trust, and true joy. During his time of undergraduate studies, Yemi co-founded and led an independent, inter-denominational student fellowship from 1993-1995. However, it was in Houston from 1996 that he became immersed in theology and teaching that challenged and changed his worldview.
Yemi holds a Bachelor of Science (BSc.) degree in Biochemistry from the University of Lagos, Nigeria and a Master of Business Administration (MBA) degree from the University of Houston, Texas, USA. He finds professional fulfilment working for a developmental financial institution and personal expression in commenting on Nigeria's economic development on several platforms.
Since returning to Nigeria, Yemi has since served three churches in various capacities such as teacher, outreach coordinator, Bible Study leader and as a deacon with the last church. The last of those roles was instrumental in creating a deep desire to see Gospel-centred churches planted in the city of Lagos catalysing spiritual transformation in the heart of many believers.
Yemi has been married to Feyi, his childhood sweetheart, since 2007 and they are blessed with one daughter, Moyosoluwa.
Yemi's prayer for City Church is to see the establishment of a community of disciples who, motivated by the Gospel, are humbly demonstrating imitable lives for many who have given up on the transforming power of the Gospel of Christ in the City of Lagos.
Music Director
Adeniyi Samuel
Executive Assistant to Lead Pastor
Damilola Aderemi
Love Jesus | Love People | Love Lagos
A gospel-centred urban church working to catalyse a gospel-centred movement that renews the city of Lagos spiritually, socially and culturally.
Worship with us every Sunday from 9am
1 Goshen Estate Road,
Lekki Peninsula, Nigeria
Love Jesus | Love People | Love Lagos
A gospel-centred urban church working to catalyse a gospel-centred movement that renews the city of Lagos spiritually, socially and culturally.
Worship with us every Sunday from 9am
1 Goshen Estate Road,
Lekki Peninsula, Nigeria