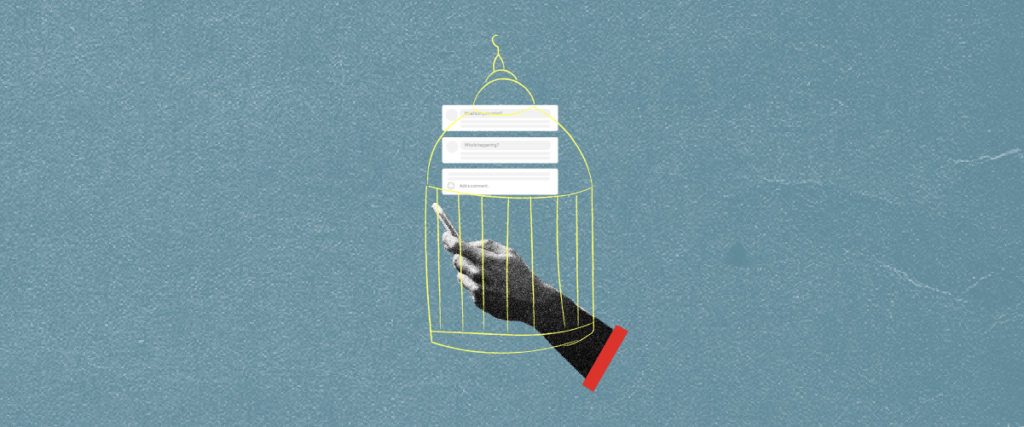 The internet has become an interesting place. From paying for time vouchers, to queueing at cyber cafes to sending an instant message on Yahoo Messenger, to buying data from bank apps and sending a WhatsApp message in minutes. Now more than ever we connect with people we've never seen, argue with the faceless, fall in  love, banter, and even sometimes thoroughly dislike people. In all these, we must never forget, however, that social media is a tool that is only as good as those that wield it. Therefore, what could God have possibly said about how we speak to people on social media? How can we in fact tame our social media tongue?
As we know, over the last couple of years, social media platforms have become the go-to places to throw out opinions either with the intent to engage falsehood, connect with like minds, catch cruise, troll, flex intellect, or unintentionally display lack of depth. It has become a place where experts in certain fields of study are asked "what do you know?" or "who do you think you are?" Texts on social media are now regarded as speech and can be used for or against us at any point in time. The same principles that apply to regular speech are – I believe – more urgently needed on social media because the reach that Social Media brings is arguably more than real life.
Show Mercy
Mercy is a word that thoroughly describes our God's character and His attitude towards creation as He himself declared when He passed in front of Moses:
'The Lord passed before him and proclaimed, "The Lord , the Lord , a God merciful and gracious, slow to anger, and abounding in steadfast love and faithfulness …'Exodus 34:6 (ESV)
We have been translated from the kingdom of darkness to the kingdom of light, therefore, we are called to emulate our new King; God. How we speak to people on Social Media should reflect that indeed we are citizens of God's Kingdom. Commonplace practices like having the last say in an argument or mocking people are actions that don't represent our new citizenship. We need mercy as much as the next person, therefore we ought to have a posture of mercy towards those that err and rightfully deserve a dressing down.
Slow To Speak, Quick

To

Understand
Social Media is set up in such a way that we easily throw in our thoughts – refined or not – and get engagement in return. Apostle James has the perfect admonition for us:
'My dear brothers and sisters, take note of this: Everyone should be quick to listen, slow to speak and slow to become angry, 'because human anger does not produce the righteousness that God desires. 'James 1:19-20 (NIV)
To rewrite this, "Everyone should be quick to understand, slow to type/respond and slow to become angry." We must indeed be slow to respond to people. There is a temptation to give a "savage reply" because someone deserves it. Remember mercy above? We can apply this mercy by being slow to speak, and being angry. Let us keep these words hidden in our hearts:
'The one who has knowledge uses words with restraint, and whoever has understanding is even-tempered. 'Proverbs 17:27 (NIV)
Think Kindly, Type Carefully
King Solomon, the wisest man that ever lived unsurprisingly had a lot to say about how we speak, what we speak about, and the benefits of having understanding and being understanding, because applying wisdom affects every area of our lives especially our [social media] tongue. He says:
The tongue has the power of life and death, and those who love it will eat its fruit.Proverbs 18:21 (NIV)
What we say has the ability to give life to a person that needs it or may not know that they need it. Conversely, what we say has the ability to crush a person's spirit. It is very easy to say things because we want to get things off our chest, however, we should remember that a gentle answer turns away wrath, but a harsh word stirs up anger. (Proverbs 15:1 NIV)
King Solomon also says:
'Too much talk leads to sin. Be sensible and keep your mouth shut.'Proverbs 10:19 (NLT)
Applying this to Social Media, in a sense, King Solomon is saying that having an opinion on every [trending] topic will lead you to say what you eventually shouldn't be saying. We should be sensible and keep our fingers in our pockets on some occasions to avoid being viewed in a certain way that may hurt our witness as believers and in turn make evangelism a lot more difficult.
In conclusion, we must remember that we are made to be a people of worship and to glorify God in all we do. How we use social media can be one of the  measures of how much we submit our speech to His glory. Honour God, and by extension his creation with this special tool.
Grace and Peace.
---
Ojodale is a young Christian man who lives in Lagos but is really not of Lagos. Weaving faith and life in Lagos is an ongoing experience for him. Though difficult, it has been rewarding. He writes on topics dear to him on Medium and occasionally for City Church.