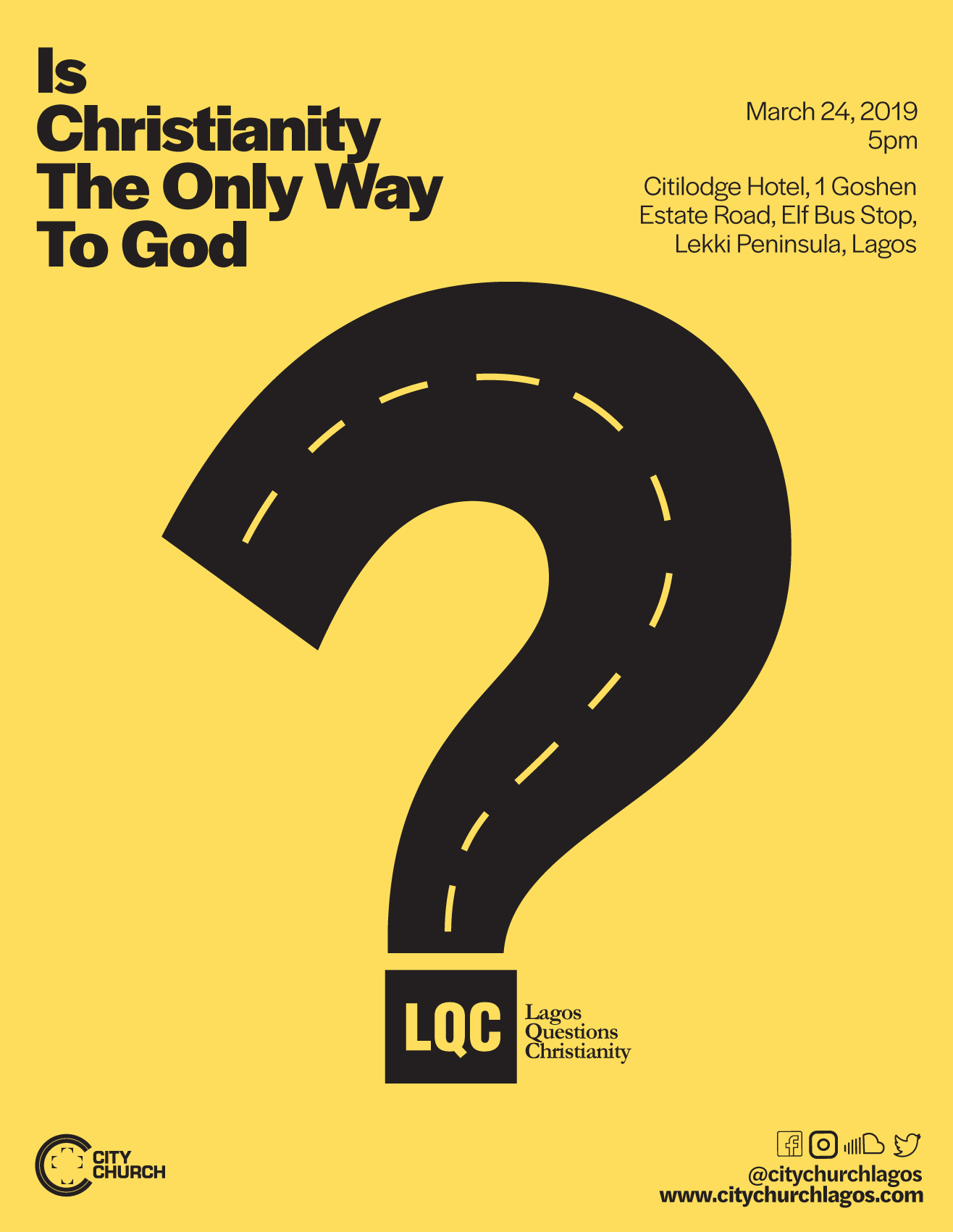 Lagos Questions Christianity
March 24, 2019 @ 4:00 pm

-

7:00 pm
Description
One of the issues with Christianity that makes it so hard to believe is that it claims to be the only way to God.
But is it?
How can the way to God be that narrow?
Is Allah not the same as God?
Are there not Ifa Priests who are more moral than Christians? Is Jesus not just a great teacher like Gandhi? Will a clear conscience not guarantee afterlife or heaven?
In this year's edition of Lagos Questions Christianity, an event where your objections against Christianity and the church are respectfully heard and addressed, we will address the question: Is Christianity The Only Way To God?
Venue: Citilodge Hotel, 1 Goshen Estate Road, Lekki Peninsula, Lagos.
Date: March 24, 2019
Time: 5pm
For Enquiries: 09076700860