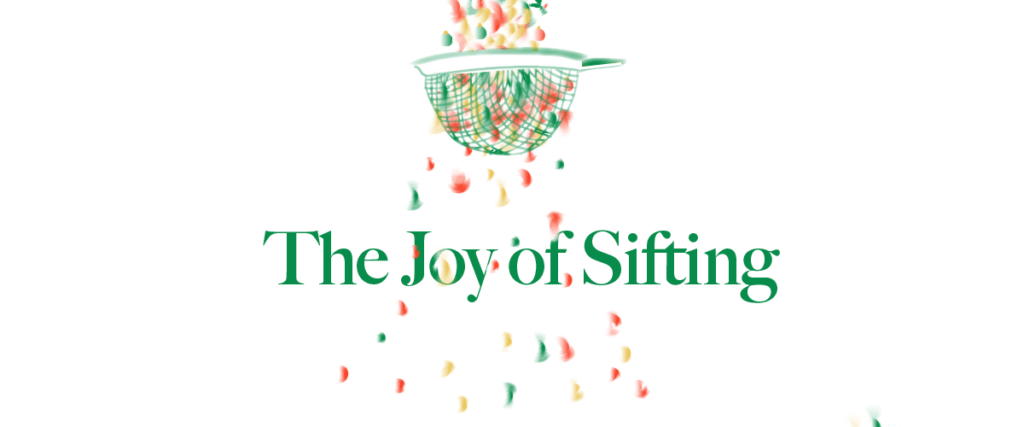 December is here, Christmas is in the air. 'Tis the season of joy!' as they say.
What really is joy though? Is it just seasonal cheer or some euphoric response to good news? Not even close. It is so much more. I love this definition by Kay Warren,
"Joy is the settled assurance that God is in control of all the details of my life, the quiet confidence that ultimately everything is going to be alright, and the determined choice to praise God in all things"
Isn't that just amazing? Joy is ultimately a choice to rejoice in the fact that we have a God who is a sacred, solid, steadfast rock, with a deep unfathomable well of love and joy inside. He is loving, dependable, unshaken, just, faithful. This is affirmed in 2 Timothy 2:13, which fascinates and encourages me. The build up to this verse is an outline of how God will respond to the way we act. But verse 13 stops this in its tracks and says "If we are faithless, He remains faithful – for He cannot deny himself". Various Bible passages talk about Joy in Heaven or the Joy of the Lord (Nehemiah 8:10, Zephaniah 3:17, Hebrews 12:2, Luke 15:7,10). Proverbs 10:28 says "the prospect of the righteous is joy". Joy, as C.S. Lewis puts it, is "the serious business of Heaven".
"Joy is the serious business of Heaven"
Even so, when you think back to the first Christmas, it is highly unlikely that it would have felt like a 'season of joy'. The Jews were under Roman rule. They had hoped for a King and Warrior Messiah who would overthrow the Romans. Instead Jesus came in the form of a seemingly helpless babe, with none of the expected army or armour. Unrest was the order of the day, and a tyrant was in power. Such was the extent of his tyranny, that he was willing to kill all baby boys born in Bethlehem to eliminate any threat to his kingship. It doesn't exactly sound like a season of joy, does it? And yet, it was. As the Angel reassured the shepherds in Luke 2:10-11, "Don't be afraid!" he said. "I bring you good news that will bring great joy to all people. The Saviour—yes, the Messiah, the Lord—has been born today in Bethlehem, the city of David!" As the Christmas Carol puts it, "Joy to the World, the Lord is come!" But, before the manifestation of that joy, more suffering lay ahead.
James 1:2-3 says, "Consider it nothing but joy, my brothers and sisters, whenever you fall into various trials. Be assured that the testing of your faith [through experience] produces endurance [leading to spiritual maturity, and inner peace]" (AMP)
The NIV even says to consider it "pure joy". Re-reading that, you probably won't be alone in thinking 'Really? I should consider my season of suffering as pure joy?' But, suffering can indeed be an exercise in developing our joy muscles, IF we let it. And sometimes our highest peaks of joy follow from our lowest valley experiences. The best versions of ourselves usually come after we have been through The Refiner's fire and cutting, and the swarf has fallen off (1 Peter 1:6-7, Isaiah 48:10, Zechariah 13:9). It is then that the result of God's beautiful shaping and moulding process begins to show (Isaiah 64:8, Jeremiah 28). Just as surgery can be painful, or studying for/writing an exam can be challenging, but the positive result can bring great joy, this is how we can view our trials.
I remember recently one day when I was lying in bed and this scripture popped into my head: "Simon, Simon, Satan has asked to sift each of you like wheat. But I have pleaded in prayer for you, Simon, that your faith should not fail. So when you have repented and turned to me again, strengthen your brothers." (Luke 22: 31-32, NLT). I reflected on and researched this passage, and it ended up becoming a source of joy and comfort to me during a difficult time, a time of sifting.
Unsurprisingly though, one of the first questions that came to mind when I reflected on this scripture initially was 'Why didn't Jesus just pray that Satan wouldn't sift Simon in the first place? That is usually our proactive response to troubling times, to pray that God would prevent them from happening. But Jesus, the Son of God, who definitely had the ability and faith to pray such a prayer, did not, just as God did not prevent Job's suffering. Instead Jesus prayed that Simon's faith would not fail. This is one of those joyous instances where God was working the devil's plans for His greater good (Romans 8:28). Sifting is the process of removing the chaff from the wheat to make it more useful. It can be a time of great growth and maturity, a time where we are moulded to become more useful to God. There are several reasons why this Scripture brought comfort and joy to me:
The sifting is for a season, not forever – this gave me the joyful gift of hope;
Jesus is praying for me and interceding on my behalf – this gave me the joy of confidence in His love;
Jesus will grant mercy even if I fail, so long as I repent. Jesus already knew that Simon will fail and need repentance (Note the use of the word 'when' and also verse 34) and Jesus offered it before Simon even asked – this gave me the joy of confidence in His mercy and forgiveness;
It can be a great opportunity for me to strengthen others – this gives me the joy of being a blessing to others.
Something changed in me after I understood this, along with other things that happened around that period. For it was then I realised just how much I had to celebrate! I didn't have to wait for a tangible miracle to happen. Knowing Jesus, His sacrificial love, and the hope of resurrection this sacrificial love has given us, after He Himself experienced significant suffering, is a much bigger miracle, and I already have that. Thus, I can be full of joy in the Lord. I was truly experiencing an answer to a prayer in Romans 15:13 "that God, the source of hope, will fill you completely with joy and peace because you trust in Him. Then you will overflow with confident hope through the power of the Holy Spirit." In fact the following week, I had the song Joy Overflow on repeat, rejoicing in the Lord again and again, as Philippians 4:4 encourages us to. I had discovered the joy of sifting.
I pray that as we ponder on this joy of sifting, it will truly bring comfort to those who are struggling to feel the joy of the season. May it also enable those who are experiencing a season of bountiful harvest to sensitively and thoughtfully strengthen those who are being sifted. To paraphrase the words of the joyous Christmas carol, May God give us His rest this season, may we not be dismayed, and may we all experience tidings of comfort and joy… God's glorious, abundant, overflowing JOY!
---
*Kay Warren is an author, speaker and co-founder of Saddleback Church. *C.S Lewis was a writer and theologian.
---
I'm Liv, a Christian, not perfect by any stretch of the imagination, but perfectly loved by God. In my walk with God, sometimes I stumble, sometimes I skip happily, sometimes I feel like I'm just about dragging myself along. Writing is my way of sharing the little pieces of learning I pick up along the walk. My hope is that it encourages you, makes you ponder, reminds you that you are not alone, and that you are loved (oh so loved!) by God.