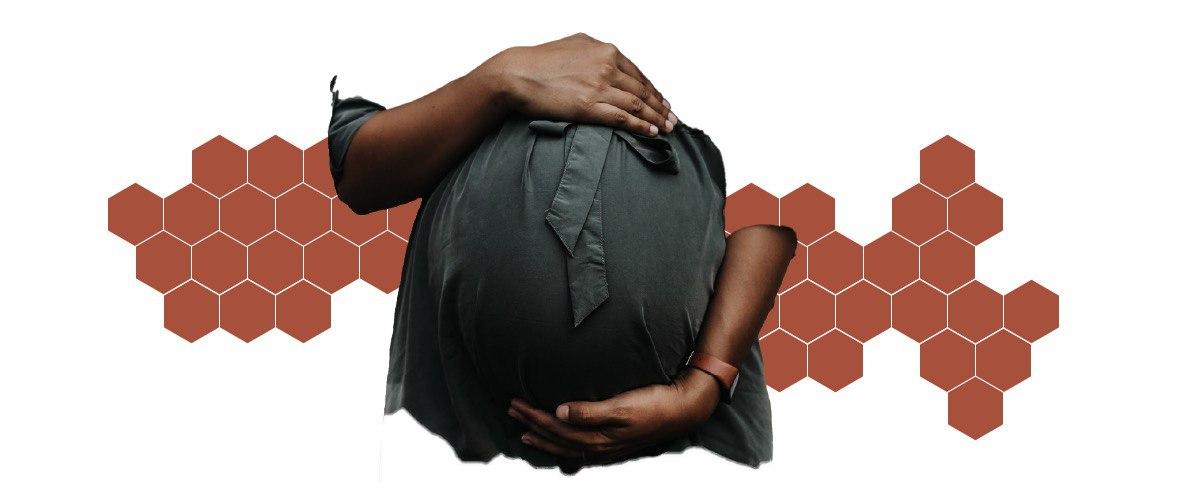 C.S. Lewis captures the pervasive nature of the Christian faith in his famous assertion: "I believe in Christianity as I believe that the sun has risen, not only because I see it, but because by it I see everything else."
Indeed, the Christian faith offers us the lens through which we view all of life. Rightly appropriated, no area is off gospel limits. Fittingly so then, does the mantra 'all of Christ for all of life' set the stage for what the gospel has got to do with hormones and emotions?
Weeping with those who weep
In as much as the news of the expected arrival of a new baby often generally warms our hearts, not all such news is welcomed with heartfelt joy and anticipation. Sadly, some result from painful circumstances, very much beyond the choice or control of the victim. Even so, we mourn with those who mourn.
Also, while medical practitioners and fertility experts can offer their best tips, it is the LORD who creates and sustains life, right from conception through to birth and beyond. This reality ought to guard our hearts against conceit on one hand, and despair on the other, for what do we have that we have not received?
For those whose hearts reel from the disappointment of yet another negative pregnancy test result, or the agony of miscarriage and stillbirth, mourning the loss of life, my prayer is that you may find rest in the arms of an all-powerful, all-knowing and all-loving God who makes all things beautiful in its time.
Embracing the inevitable
Life is a precious gift, and regardless of how it comes about, it deserves to be nurtured. Thankfully, the wonder of the human body means that what starts out as a tiny embryo can survive months of gestation in the most conducive of homes – a mother's womb. Ponder the genius of a God who superintends such magnificent wonder, and not only in humans but also in other mammals!
And so, with conception begins the exhilarating journey of transformation for both mother and baby. A surge of hormones takes its toll, leaving in its wake physical and psychological changes. Needless to say, the woman that emerges at the other end of that roller coaster ride is hardly ever the same as before. With pregnancy comes change, and with change comes uncertainty. How do Christian women make sense of all that's going on within both body and soul?
Keeping the long view
In the ups and downs of everyday living, it is very important that one keeps an eternal perspective. Equally so in those long winded nine months of pregnancy! It is often the case that all the associated pain and discomfort eventually prove worthwhile the moment a mother finally holds her baby in her arms. Without doubt, such a moment is priceless and rewarding, but even more so is the glorious and eternal future that lies ahead.
The nature of our ongoing spiritual battle with the flesh requires that we do not rely on our feelings as the ultimate test of truth. Rather, we increasingly seek to orient them in submission to biblical truth.
Hormonal changes, as capable as they are of setting us off, should not be the excuse to indulge the flesh. Rather than allow them to control us, we should embrace them as pointers to our future hope of full redemption, and foibles that drive us to the cross in dire need of grace and strength for today.
So, whilst those temporary scars and unforgiving stretch marks plague us, they are only but a tiny part of a much grander plan, and so we do not loose heart.
"… Though our outer self is wasting away, our inner self is being renewed day by day. 17 For this light momentary affliction is preparing for us an eternal weight of glory beyond all comparison, 18 as we look not to the things that are seen but to the things that are unseen. For the things that are seen are transient, but the things that are unseen are eternal." 2 Corinthians 4:16-18.
---
Sike Osinuga is a Christian woman learning the ropes of being a godly wife and mother, one wobbly step at a time. An erstwhile Telecoms Engineer, she enjoys reading good books and writing. Her passion is to know Christ and to make Him known. She blogs at http://www.thrivebytheword.com"